COVID-19 IMPACT ON THE SHOP
We're here for you!
UPDATE: 6/10/2020
Philadelphia is in YELLOW phase, but what does that mean for us at V Marks the Shop? Not much from where we were in RED.

Until it is deemed safe, which is different than legal or mandated, we will continue to only conduct business via online and phone with delivery & pick-up options.
We will continue to suspend in-store shopping for the time being. Any changes in regards to in-store shopping will be conducted in a measured manner. While PA is currently holding steady, COVID has not gone away. We need to be mindful of that in our operations decisions.
With that said, we have updated our hours as follow:
WED: 9am-2pm
THU-SAT: 9am-5pm
SUN: 9am-2pm
CLOSED MON & TUE
UPDATE 5/2/2020: WE WILL BE CLOSED MON 5/11 - WED 5/20!
NO PICK-UPS OR DELIVERIES DURING THAT TIME!
E-GIFT CARDS & SHOP GEAR WILL BE AVAILABLE TO PURCHASE THROUGH THIS SITE!
UPDATE 4/27/2020:

NEW SHOP HOURS:

THURS-SAT: 9AM-5PM
SUN: 9AM-1PM
NO IN-PERSON SHOPPING. NO WALK-UPS!
ALL ORDERS MUST BE PLACED ONLINE OR BY PHONE. WE ARE TAKING APPOINTMENTS FOR PHONE ORDERING! CLICK HERE TO BOOK YOURS!
UPDATE 4/11/2020: WE'LL BE CLOSED MON-THUR 4/13-4/16/2020 & MON-THUR 4/20-4/23/2020
HOURS: FRI-SAT: 9:00AM-5:00PM & SUN: 9:00AM-1:00PM
ORDER PROCESSING WILL RESUME ON FRI 4/17!
E-GIFT CARDS ON SALE THRU 4/30/2020 with code NOWORLATER - Click here
UPDATE AS OF 4/7/2020: DUE TO OVERWHELMING DEMAND, WE'VE TEMPORARILY PAUSED ONLINE ORDERS FOR DELIVERY/PICK-UP! This will allow us to focus on orders already placed & the flow of phone orders. Phone orders for pick-up only can be made by calling 484-843-1834 between 10:00am & 3:00pm (Tues-Sat) or 10:00am & 12:00pm (Sun)!
E-Gift Cards are available for purchase 24/7 --> Click here
UPDATED AS OF 3/22/2020
Our store is operation as we are deemed "ESSENTIAL" by the Commonwealth of Pennsylvania. Our days/hours will fluctuate in the coming days & weeks! We are working hard to support our community as best we can! We may not get to update the website as frequently as we should. We are making updates regularly throughout the day on Facebook & Instagram. Have a question? Please call 484-843-1834!
With the constant news & updates regarding the coronavirus (COVID-19) pandemic, we wanted to take this moment to share with you how we're approaching the situation here at V Marks the Shop.
We are regularly cleaning, sanitizing & disinfecting the space (at least once an hour)
We are BIG proponents of WASHING OUR HANDS with soap & water. WE HAVE CLOSED OUR RESTROOM TO THE GENERAL PUBLIC!
We have been instituting limits on the number of customers allowed in the Shop at a given time to protect ourselves, service providers & customers.
We are constantly monitoring news coming from the city, state & federal government to ensure our store environment is SAFE and continues to operate
STARTING TUES 3/24/2020 - WE WILL NOT BE ALLOWING IN-STORE SHOPPING WITH EXCEPTION OF THOSE ON SNAP BENEFITS (EBT)! In that situation, it will only be ONE PERSON AT A TIME!
PHONE ORDERS MUST BE PAID AT THE TIME OF CALL EITHER VIA CARD OR VENMO! We will provide Venmo details at time of order!
EXCEPTION: If you have no payment alternative to cash, please let us know. We'll conduct the transaction at the door/pick-up window!
WE ASK THOSE WHOSE HEALTH IS COMPROMISED OR SHOWING SYMPTOMS TO STAY HOME!
WE ARE WORKING TO EXPAND THE NUMBER OF DELIVERY & PICK-UP SLOTS WITH MERCATO SO IT'S MANAGEABLE FOR US & YOU! (For DELIVERY orders already placed, we cannot change the dates/times right now)
We now offer delivery & pick-up service with Mercato within a 16-mile radius of 19145! Use code STOCKUP to receive unlimited free deliveries for 30 days + $10 off your first order!
As you may know, the Shop is currently a 2-person operation. We're doing our best to stay vigilant during these trying times to best support our community, friends & family. We are striving to maintain full hours of operations and to work with our partners to remain as fully stocked as possible.

We appreciate you so much for supporting us and our fellow small business owners in Philly, a number of whom supply goes to the Shop!

Stay safe & do your best! We love you!

(Scroll down...there's more news about our events)
COVID-19 Impact on Philly Vegan Events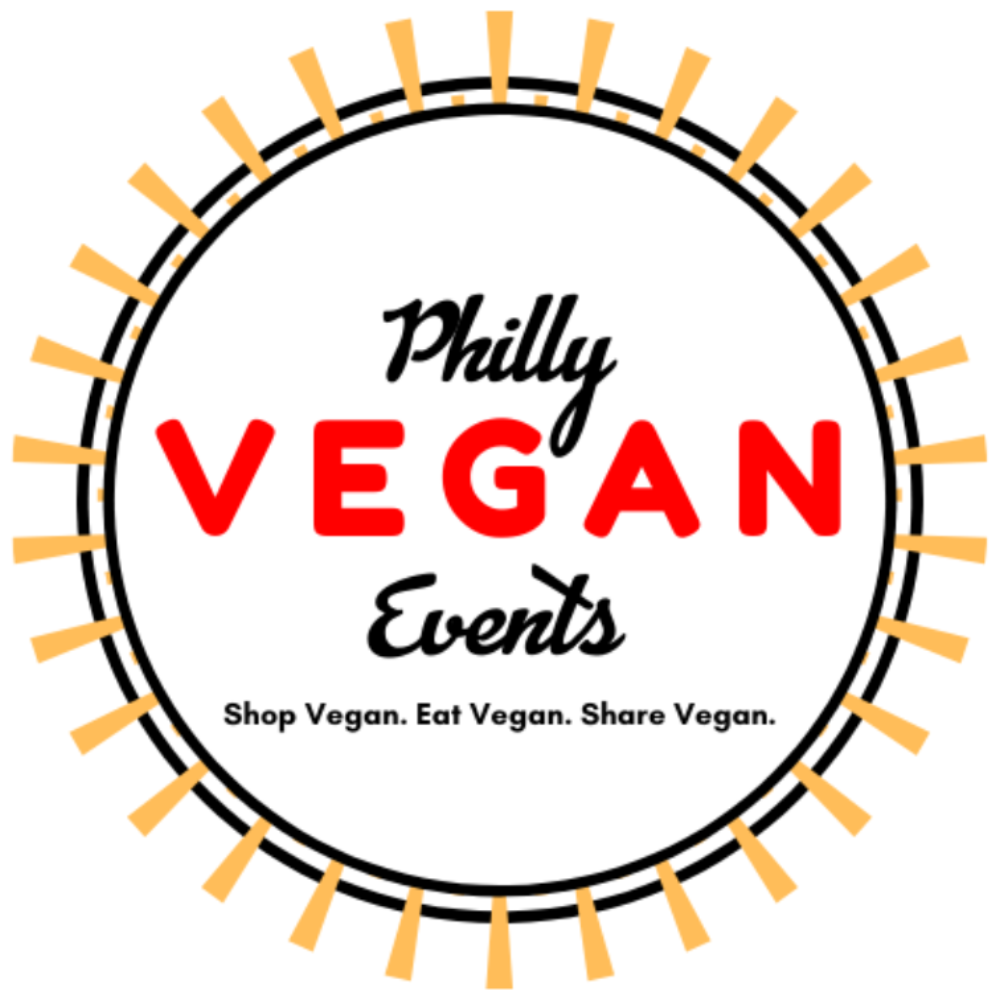 In relation to the COVID-19 pandemic, we've had to make the difficult decision to POSTPONE our upcoming Spring off-site events: The POWER OF COLOR Market, set for 3/29/2020 and Philly MAC-Down 5, scheduled for 4/25/2020. The decision was due in part to ensure public safety, while there was uncertainty at the time on the City's stance on public events. We are working to reschedule both for the Fall, and will announce dates soon!

Note: For post who purchased tickets to Philly MAC-Down, refunds have already been issued. Once we're set with a new date, we'll share when tickets will again go on sale!

Will there still be Vegan Quizzo?
We just held our third Vegan Quizzo Night last night (3/12/2020) at Queen & Rook Game Cafe. While the turnout was lower than previous Quizzo nights, and with good reason, we were very surprised how many folks joined us to support Children's Crisis Treatment Center! We cannot thank everyone enough for joining us, Queen & Rook and our quizmaster LJ! We raised around $140!!

As we move closer to "Shelter in Place" mandates, we hope to make this a VIRTUAL event! We'll be working with our friends at Queen & Rook to figure out our best options & update via Facebook!!
What about events at V Marks the Shop?
Federal government mandates no gatherings of 10 people or more. Pennsylvania is getting closer to a "Shelter in Place" mandate. ALL SHOP EVENTS ARE ON HOLD UNTIL FURTHER NOTICE!
Our planned Customer Appreciation Day is postponed until further notice. We will keep folks in the loop on social media should things change!
WAYS YOU CAN SUPPORT US & FELLOW SMALL BUSINESSES:

PUT HEALTH & SAFETY FIRST!
BUY E-GIFT CARDS TO USE IN THE FUTURE
ORDER/SHOP ONLINE IF POSSIBLE
SUPPORT WORKERS WHO MAY HAVE BEEN DISPLACED - A number of businesses have set up virtual tip jars & crowdfunding to help supplement employee's income. EVERY LITTLE BIT HELPS